Hundreds have been inducted into the Rock and Roll Hall of Fame since its founding in 1986. Richie Furay is one of them, being inducted in 1997 with the Buffalo Springfield. Among the pantheon of rock stars in the Rock Hall, Richie Furay holds a place of distinction. He is one of only two pastors there – Al Green being the other one.
All 330 inductees are famous – It's the Hall of Fame, after all – but some are more famous than others. There are the superstars whose names everybody knows and then there are others less well known. They may be just as skilled or even more so than the superstars, but superstar status eludes them.
Richie counts himself among the latter. "I've watched many of my friends go on to musical greatness. I played with Stephen Stills and Neil Young (Buffalo Springfield), Jim Messina, Randy Miesner and Timothy Schmit (Poco, with Miesner and Schmit going on to The Eagles). I said 'What about me? I'm just as talented as they are,'" he shares, but adds that was his ego talking. "Ever since I left Yellow Springs, Ohio, it was always about the music. Then it became about other things. I wanted to see my name up in lights."
It's not like Richie didn't have success in the music business and the worldly rewards that go along with it. Besides being inducted into the Rock and Roll Hall of Fame, he wrote one of Buffalo Springfield's biggest hits ("Kind Woman") and sang lead vocal on their first single ("Nowadays Clancy Can't Even Sing"). Objectively his was the most melodic voice in the band.
And he gets accolades from the superstars, like Eagle's founder Glenn Frey. During an Eagles' concert, Frey singled Richie out in the audience saying, "If it wasn't for you, we wouldn't be here," referring to Richie's profound influence on the country-rock sound that carried the Eagles to fame, not to mention lending Poco bandmates Meisner and Schmit to the group.
However, he was frustrated that he couldn't reach the level of rock and roll superstardom that bandmates Stills, Young, and other bandmates achieved.
Many are the plans in a person's heart, but it is the LORD's purpose that prevails. (Proverbs 19:21)
"I was on a quest," Richie explains. "I was following the road to success that the industry laid out, like you got to do this and you got to do that to reach that kind of success. But every step I took, I found a roadblock."
The roadblocks were placed there for a reason. God didn't intend Richie to use his many gifts for popular music stardom, as He allowed for his bandmates. The Lord had another journey for Richie and that was to use his fame and influence to do His far greater works: to Spread the Good News of Jesus' redemptive work on the cross.
"Throughout it all, the Lord had His hand in everything," Richie realizes today. "He orchestrated it all, as He said, 'Seek ye first the kingdom of God, and his righteousness; and all these things shall be added unto you.'"
On the road to nowhere
Early in Richie's career, he found himself on an endless loop of pushing and striving toward a goal that God never intended him to reach. "My whole life was centered around writing music, recording music, going out performing music, then it would start up all over again," he shares.
That pursuit gave him enough worldly success to support his family materially, but not emotionally and spiritually. "I thought I was taking care of Nancy [his wife, and for whom he wrote the 1968 Buffalo Springfield hit "Kind Woman"]. We had a nice house, drove nice cars, and we could go and do anything we wanted to do. But I was gone a good part of the time. Nancy's dad passed away when she was only seven, so she knew what growing up without a father did to a family. She didn't want the same for us," he shares.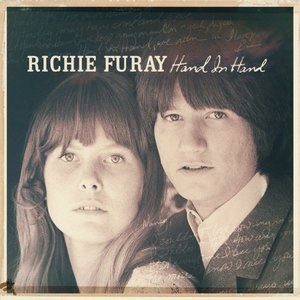 t inevitably led to a crisis in their marriage as God put up the biggest roadblock of all. "Nancy and I separated after seven years of marriage and were headed for divorce." It was here that his bandmate Al Perkins stepped in as a guide and helpmate.
Al shared his story with Faith Underground of first meeting Richie when he was asked to join the Souther Hillman Furay group. Now Richie shares his. "Chris Hillman wanted to bring Al into the band. I knew his musical ability and his talent, but I said 'No way is this guy going to be in our band. He is a Christian,'" Richie says.
"Al could have been a drunk. He could have been a drug addict. He could have been a womanizer, he could have been anything and it would have been okay," Richie continues. "But because he was a Christian, I thought that he was going to stop me from my quest to rock-and-roll stardom. I knew there was something different about him because of his relationship with Jesus."
Instead of being a roadblock to Richie, Al became the one who showed him the path to a new life in and through Jesus Christ. "Al was instrumental in bringing me to the Lord. I really thank him for his patience and willingness to be bold. In the world of rock and roll, it is hard to live your faith. But he just lived his life and at first, it had a subtle impact on me, but then when my marriage fell apart, Al was there to help solidify my life. He introduced me to Calvary Chapel in Southern California."
During the seven months of separation from Nancy and with Al and new friends from Calvary Chapel ministering to him, Richie stepped off the road to nowhere. He set out on a new journey on the road to life. "I decided to go back to work on our marriage and here we are 52 years later with four beautiful daughters and 13 grandchildren. But it was one of the most difficult times in my life, but also one of the most important times because obviously the Lord didn't want our marriage to fall apart."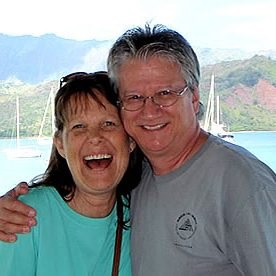 That meant both Richie and Nancy had to base their lives and marriage on Him. "He had to work on us individually and then together. The separation turns out to have been Him taking Nancy over here and working on her and me over there and working on me so that we could build our individual relationships with Him, then come back together to build our relationship with Him as a couple. It was a very hard time, but I wouldn't change it for anything now."
On God's kingdom road
Growing up, Richie had been raised in a mainline Protestant denomination, but after his father's death when he was 13 and as his interest in music grew, he turned away. "In the denominational church I grew up in, I never knew I needed to have or could have or that I had to have a relationship with Jesus Chris in order to be saved. It just wasn't something I was presented with," he says, and adds, "I don't think it was their fault. God just didn't open my ears."
But at Richie's point of ultimate brokenness, God spoke to him. "When Al started sharing his faith with me, I began to realize there is a whole different world out there that I needed to make part of me. I finally let the door open."
That's when he opened the Bible. "The Word is the foundation that we need to build on. And that's why I am thankful to Al, who took me to Calvary Chapel in Costa Mesa, CA where for the first time I was taught the Bible by Chuck Smith, chapter and verse. That was something I had never experienced in my life," he shares.
With Richie's new found direction – "When Jesus said 'I am the Way, the Truth, and the Life,' He didn't say 'I am one of the ways,' or 'part of the way.' He drew the line. It was either yes or no." – he set out to be a servant of the Lord. "We are all ministers in our own right, whether in the pulpit or not. We are servants of the Lord. That is what the Word means."
Early on, he tried to marry his musical talent and interests with his ministry, being an early pioneer in Christian Rock. He joined with famed record producer David Geffen on a new label called Asylum Records to release several faith-inspired albums. But the music industry wasn't ready yet. "It was too much Jesus for the world, but not enough Jesus for believers," he quips.
"A music ministry and a pulpit ministry are all about communications. Of course, it's the scriptures we are to be sharing," he says. "As Christians, we need to share what's going on with the world. We can't isolate ourselves. The main focus always has to be Jesus Christ and the Word of God."
He found that place to share the Word at Calvary Chapel in Broomfield, CO where he ministered from 1983 until December 2017 when he retired. Since retiring from his pulpit ministry, Richie keeps busy in both the music and faith worlds. This summer he toured with Dave Mason and next year he will perform a Farewell tour as he retires from headline performances.
His journey in the music world will be memorialized in a documentary under development now. Producer, director, and screenwriter Cameron Crowe narrated the documentary trailer. Richie and Cameron go back nearly 50 years, as Cameron's first assignment with the Rolling Stone magazine was an interview with Richie at the time with Poco.
Praises for his musical accomplishments come from far and wide, like this from Graham Nash, "Richie Furay deserves his place in the Rock & Roll Hall of Fame. His contribution to American music is truly appreciated by his millions of fans."
And while Richie steps back from his more public ministries, his journey for God continues. "I keep busy through Facebook and social media," where he shares musical updates and daily Bible quotes and teachings, like this one:
Blessed be the LORD, because He has heard the voice of my supplications!
The LORD is my strength and my shield; my heart trusted in Him, and I am helped;
therefore my heart greatly rejoices, and with my song I will praise Him. (Psalm 28:6-7)
"I get a chance to share with a lot of people," Richie concludes. "They ask me questions or share situations in their lives. They know I'm a pastor and I will reach out and am available. You never stop ministering."
Learn more about Richie, his musical and faith journey in his autobiography Picking Up the Pieces on his website.