In 1967 a prodigy of pop music appeared in southern California. Emitt Rhodes was a teenage wunderkind. His angelic tenor would soon render dozens of self-penned pieces in a rapidly-evolving style of lyrical and melodic beauty. The quality, maturity and moral tone of his lyrics alone was astonishing for any writer, especially one of his youth. And by 1973, when he was only twenty-three years old, it was all over.
Very few pop singer-songwriters as talented have been relegated to near obscurity as Rhodes.  The closest he got to a hit was a #54 position on Billboard for the Rhodes-fan classic, "Fresh as a Daisy."  Following his death last year at age seventy, he was lauded in the LA Times as a "one-man cult power pop band" who many believe hadn't achieved the stature he deserved. It was much too little. And much too late.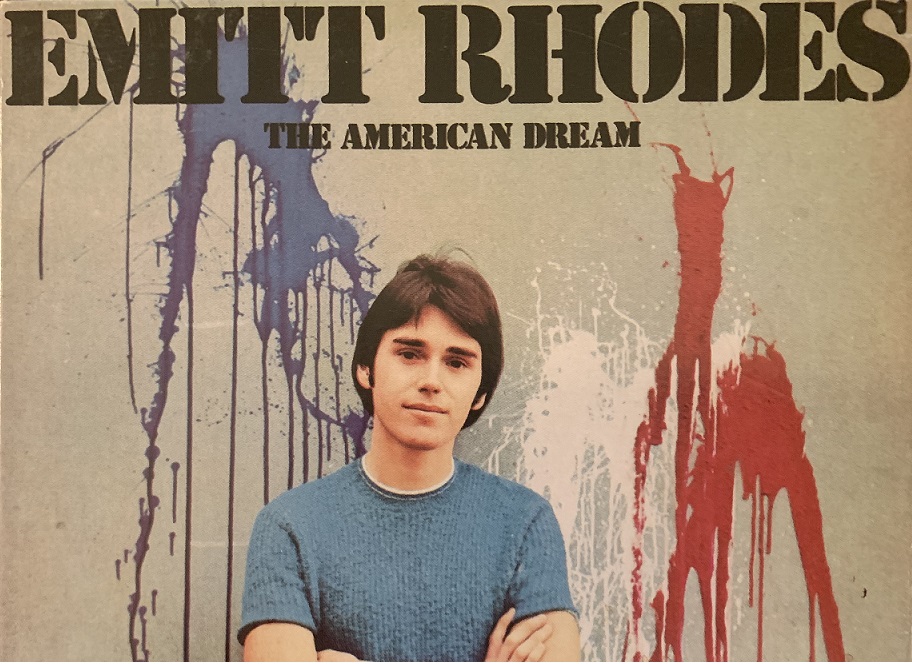 Rhodes' sensitive, lyrical reflections on what he referred to in song as "this sacred life" should not go unheard by anyone interested in the shining of light within art.
He could rock with the best, as demonstrated on early compositions "Live" and "Listen, Listen." But he was much more than a rocker.
Recording his songs at first with his band Merry-Go-Round, which he fronted, he soon signed a multi-record solo deal. He played all the instruments on his three solo albums, the first of which was entitled "Emitt Rhodes."
In Rhodes' few interviews in later years, he spoke of the pressure to fulfill a three-year, six-album deal. It resulted in burn out. He returned to the recording studio in 1980 to make "Isn't it So?", a single which went unreleased for years. It is a masterpiece of jazzy elegance.
Mentions of "morals," "sin," "evil," "prayer," "the Lord," "angels" and "God in heaven" are scattered throughout his morality-infused lyrics and set into an incredible musical presentation. For him, life is never trivialized and romantic love is not reduced to silly love songs. Yet, far from somber or depressing, his music is always engaging, thought-provoking and upbeat.
"'Till the Day After" is a perfect example of the intense nature of Rhodes' poetic worldview. In it, he tells of careless living and how we must all eventually face life's realities. "They never learn" is his lament throughout the song:
Oh, no one is thinking
'Till the boat's sinking
Then they start screaming
"Help me, help me"
And at the last minute, break down and start to pray.
They should've tried it long before today.
Restraint and ethical concerns in romantic entanglements appear as themes early-on in his writing as in "You're a Very Lovely Woman," and "Time Will Show the Wiser." The latter, written when he was sixteen, was quickly covered by the British folk group Fairport Convention in 1968.
The Vietnam era produced many fine war protest songs, but Rhodes' single "Tame the Lion" is arguably the least known to the Vietnam-War generation of music listeners. Its heart-wrenching lyrics about the devastating effects of war on Vietnamese children, with its rock music setting, make it by far the best of that genre – bar none.
Are those that die
So soon forgotten
That we won't miss one more
This sacred life, this holy garden
This evil endless war.
Rhodes' story songs are sometimes comical – "She's Such a Beauty" and "Textile Factory." From calypso in "Mary Will You Take My Hand" to the Russian balalaika-driven sound of "Mother Earth," he was always true to his muse – expression of the fullness and ideals of the human heart.
After his career went nowhere depression and alcohol wore him down, and his marriage broke up. Always reclusive and shy, he rarely did any performances. He put on weight in his fifties and the gray-haired, bearded musician no longer resembled the short, boyish-looking poet of pop.
But his loyal fan base, including me, never stopped listening. As a singer-songwriter's singer-songwriter, he worked with a later generation of musicians who were his fans. In 2016, forty-three years after his last album, he put out eleven songs on the album "Rainbow Ends." A tour was planned but Rhodes became ill. He died in his sleep on July 19, 2020, having lived his entire adult life in a house across the street from where he grew up as a boy, in Hawthorne, California.
It is rare, it seems to me, that both truth and beauty appear simultaneously in any art. When that occurs it is by the power of the Spirit, operative in God's creatures.
This is certainly true in the music of Emitt Rhodes.
Listen now: